Do you want something more for your family? Do you want them to be more, do more, and have more?
Today's guest on the Answers From Leadership podcast is Mark Timm. And he knows a little something about transforming your family by treating it like a business.
Not only does Mark consider his FAMILY the most important business in the world. His family IS a business.
Listen to today's Answers From Leadership podcast to hear the why and how behind this. And listen to the end to hear about the Ziglar 7-Day Family Challenge.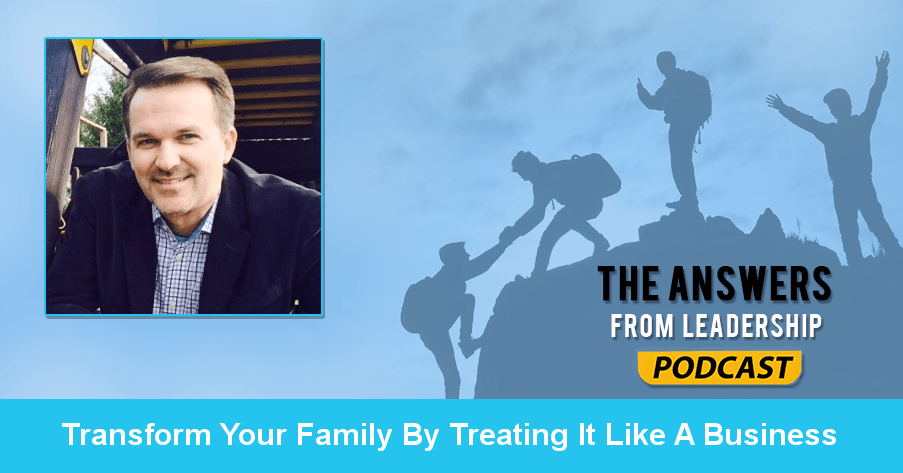 Mark, what else would you like listeners to know about you?
I'm not looking for extra empathy here but it's not just six of the coolest kids on the planet. They're all teenagers right now.
I love it. There's nothing I love more than my family. It hasn't always been this way. This is a decision I made about 5 years ago to take everything I knew about life and business and apply it to my family.
[Tweet "What if my family was actually my most valuable business? How would things be different? @themarktimm"]
How has your family changed since putting them first and foremost?
It has changed my life forever in the fact that I've never looked at my family the way I did then which was that I was providing for them. I was doing what I was doing because I wanted to be a good husband or father.
The reality is they needed me to bring the best of me to home. My family wasn't getting the best of me.
Now that they are, my kids are radically transformed.
We started researching families and have interacted with over 3,000 families. We asked them a question and 98.5% of the families have said their family is the most important part of their lives next to their faith.
However, we then asked them: Do you have written down goals for your family?
That 98.5% drops to under 10%.
Now if we ask do you have any family goals? It's almost 100%. So they have goals and their families are the most important but they don't have a single written down family goal.
Then we go a step further. Most businesses have a mission statement.
A mission statement tells you where you're going. The target you're shooting for.
Yet less than 1% had a written family mission statement.
To get the rest of today's show notes, go to jmlalonde.com/034.
Share
|
Download(

Loading

)